Workshop
Motivational Workshop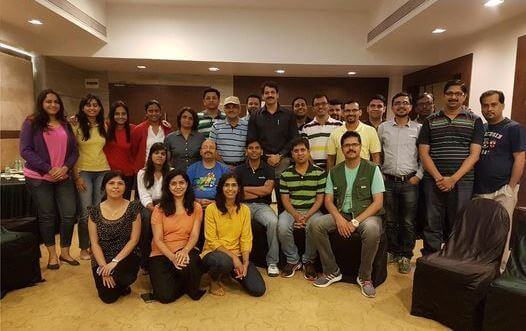 Technology and digitalisation have had a major impact on the workplace and some see this trend as an opportunity, but a vast majority of respondents also feel that technology in offices makes them feel less connected to their coworkers, says a survey.
57% survey respondents from India mentioned they have changed their jobs in last six months, which is an increase from 45% from the last quarter. This trend is reflected really high within employees in the age group of 35 - 44 years followed by employees within the age group of 25 - 34 years. Moreover, among Indian employees, the job loss fear has increased to 27% over the last quarter, indicating diminishing confidence among them, the survey said.
About the
Workshop :
Overview:
#LetItOut100 is a unique motivational seminar which targets the subconscious thinking of your team. This seminar will primarily help you build a team of trusting and confident employees. A strong team helps in the building of strong goals and cultivates a team culture that works hard towards achieving them.
This workshop will:
Motivate employees to trust, work, and deliver.
Keep employees focused on company's mission and KRA's.
Assist your employees with a career roadmap.
Help you in empowering and retaining employees.
Who should attend:
Business owners / Entrepreneurs
VP's / GM's in role of Human Resource Management
Recruitment Professionals
Project Managers
Independent HR Professionals
Duration:
Contact for booking:
amit@amitjadhav.com
+91 - 8237016167
Get In Touch