Workshop
Social Selling Workshop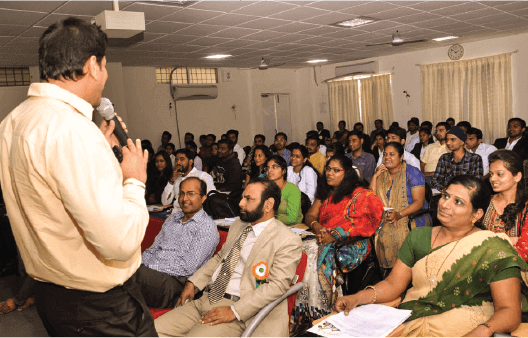 The most effective, engaging and result oriented lead generation workshop your team must have ever attended in their life. Experience award winning Social Selling Mastery in your company today.
Never before in the history has technology been a driving force to define the way we do business. Today's customer is more educated than every before and he is not looking at informer he's looking at informal friend. Your buyer is socially connected, mobile and realtime informed. Digital marketing has collided the divide between Sales, Marketing, Branding, Business Development. You can only adapt or stay alive. Roles played by Sales and Marketing professionals are still the same but platforms and tools are different.
Social selling is about leveraging your social network to nurturing lasting relationships amplifying trust to build sales pipeline and grow revenue. Social selling is change in approach to customer acquisition, retention, marketing strategy and sales funnel.
Cold calling, emailing, brochures in mail are things of past and need to be blended with social selling approach.Traditional marketing's blend with digital is 'happy hour offer' effect.
About the
Workshop :
Overview:
We live in a world of Digital transformation. Sales and Marketing need to evolve with times. This Workshop will explain the new 4P's of Marketing. How realtime marketing can change your sales funnel. The new rules of engagement and social media tools to help you grow revenue.
This Workshop is for those professionals who want to be massively successful in growing their business. The only one way is Digital, which levels companies of any size and birthdate. Social selling is the present and future for any business whether it be B2B or B2C. You have been using social media channels but this Workshop will teach you to use it making business sense.
This Workshop will cover every aspect of the buyers journey and techniques to achieve your goals in sales and marketing.
Topics covered in the Workshop:
The Sales 2.0 guy
New 4 P's of Marketing
7 step to Social Selling
Social media for lead generation
Future of communication in business
Note – This is a Hands-on-workshop. It is mandatory to have a laptop with internet connection.
For Whom:
Sales Team
Marketing Team
Senior Management
Director / CEO
HR
Duration:
Contact for booking:
amit@amitjadhav.com
+91 - 8237016167
Get In Touch